Be a Sponsor or Partner!
Your organization's support of Agile & Scrum Portugal 2013 is a positive commitment to Agile Software Development. The event will be a good opportunity to connect with the agile community in Portugal, reaching out to leading industry practitioners and programmers, including developers, evangelists, collaborators, customers, to promote your solutions.
Sponsorship Plans
In order to accommodate a wide range of sponsorship interests, we are offering a set of pre-defined plans, detailed below, including: Gold or Silver sponsor, and the most appreciated Friend sponsors, especially by small companies. In addition, we may offer corporate-branded sponsored sessions (e.g. Keynotes, Invited Talks or Workshops).
We are agile, so we will be happy to adapt our pre-defined plans to fit your particular needs.
Sponsorship Plans for 2013
In 2013 Agile Portugal together with Scrum PT will organize a free one day event on June 21st in Lisbon with talks, keynotes and invited speakers. On the 22nd of June there will be 2 workshops (half day each) with two experienced speakers that will share with the audience their field experience. The full event program is available here: http://2013.agilept.org/program .
Subscribing to the sponsorship program will allow you to increase the visibility of your company in the agile world and will give you advantages in the workshops tickets.
Type
Service/Feature

Gold

Silver

Friend

General
Advanced recognition as sponsor, in print and Web: posters, website, and social networks. Your logo on the conference website linked to your website.

✔

✔

✔

Web
Company-provided ad and article to post on the Agile Portugal 2013 blog.Sponsorship announcement on twitter, facebook, G+ and Linkedin.

✔

✔

Program
Sponsored talk or speed-talk in one of the conference topics

✔

✔

Venue
Company-provided posters in conference rooms

Large

Medium

Small

Ticket
Number of free registrations to attend the workshops (full day 22nd of June)

8

4

2

Ticket
Discount for each extra ticket for the full workshop day

30%

20%

10%

Level of support (EUR)

2,000

1,000

500
Partnerships
We are open to partner with your company or institution to help improve the event, by exchanging valuable services from your company with free registrations in the workshops. Examples of services include media coverage, publicity, and staff. Be creative and make us an appealing proposal.
In any plan we are open to consider your special needs. Just contact us.
Contacts
For more information, please reach us through sponsors@agilept.org
Thanks in advance for your support!

Founded in 1975, Microsoft (Nasdaq "MSFT") is the worldwide leader in software, services and solutions that help people and businesses realize their full potential.

PRIMAVERA Business Software Solutions is a multinational company that develops and commercializes management solutions and platforms for business process integration in a global market, providing solutions for Small, Medium and Large Organizations, as well as the Public Administration sector. About 40 thousand companies resort to PRIMAVERA BSS solutions every day to optimize their business processes. PRIMAVERA BSS is present in many countries across the world, being market leader in many of them.

Become part of something bigger than you alone. Scrum Alliance brings you together with like-minded people who are passionate about Scrum and who dream, explore – and live – project management brilliance every day. A nonprofit professional organization, we provide advocacy, community, and education to support this movement, equip our members, and help them succeed with Scrum in software development and beyond. Come sprint with us!

MULTICERT is a leading company in the Public Key Infrastructure and digital security areas, developing projects such as the Citizen Card, Electronic Passport or Electronic Voting. It is the first Portuguese Certification Authority accredited by the National Security Office for issuing qualified digital certificates. Please visit www.multicert.com for more information.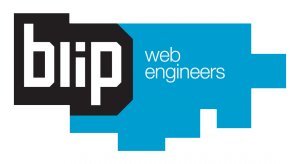 Blip was created to make a difference in the Web Application world, and we thrive to make our contribution count everyday. In 2012, Blip has become part of a Group of Companies with Headquarters in London and we are growing to become the best place to work in Porto! Our code reaches thousands of users around the world, and we have a passion for developing high performance Web products using Agile methodologies, so we aim to get the best out of every sprint.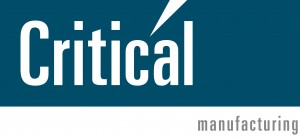 Critical Manufacturing was founded in 2009 and is located in Maia (Porto).  The company provides innovative  software technology for some of the most advanced manufacturers worldwide.

The School of Management and Technology from the Polytechnic Institute of Leiria exists since 1989 and currently holds about 5000 students in 16 undergraduate courses and 13 master degrees. It is the institution that hosted the first post graduate course in agile software development: PGMADS that will open for its second edition in october 2013.