It is with great pleasure that we announce that Blip has accepted our invitation and is an official sponsor of this year's event.
By sponsoring the event Blip shows a positive commitment to Agile Software Development and Scrum framework usage.
Thank you Blip by your support to the Agile and Scrum community in Portugal!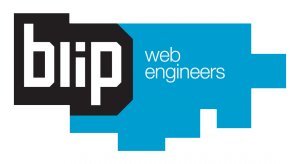 Blip was created to make a difference in the Web Application world, and we thrive to make our contribution count everyday. In 2012, Blip has become part of a Group of Companies with Headquarters in London and we are growing to become the best place to work in Porto! Our code reaches thousands of users around the world, and we have a passion for developing high performance Web products using Agile methodologies, so we aim to get the best out of every sprint.