Keynote, Friday, June 21, 11:30 – 12:30 @ Auditorium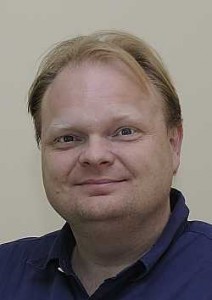 Software powers the world – without the magic of software, our life would be very different! And right now is a very exciting time to be involved in software development. Things are changing – new and amazing opportunities for developers to create next-generation applications spring up everywhere. But the real challenge is to deliver high-quality software on time and on budget – in a time where business and user demands often outpace the ability of  developers to deliver applications. Agile methodologies can address this fundamental struggle and help development teams to deliver innovation rapidly. At Microsoft, we realize the tremendous importance of Agile methodologies and work to provide powerful tools that allow you to be agile on YOUR terms – whether it is SCRUM or any other Agile variant. In this session, we will show the tools for Agile project management in Visual Studio and Team Foundation Server and the just-announced enterprise Agile toolset for cross-team Agile project management. You will also see some of the tools we provide for Agile developers in action.
~ o ~
Michael Koester (Microsoft Corporation)
Michael is a developer technologies specialist,  focusing on Microsoft's next-generation application platform technologies and developer tools. Michael speaks regularly at events and conferences all around the world about topics like .NET, Windows development, mobile and cloud development, software quality and testing and anything related to Visual Studio and Team Foundation Server. He is also an Application Lifecycle Management specialist, helping and consulting teams of all sizes on how to streamline their development processes and workflows using modern software development methodologies and tools.